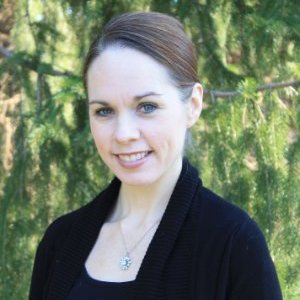 Rebecca Sero is an Evaluation Specialist for Washington State University Extension, responsible for increasing the organization's capacity to assess the effectiveness and efficiency of its programs and services. Rebecca helps conduct and train on "in-depth" Ripple Effects Mapping and is most often engaged with determining how to best analyze the rich data that is produced from REM evaluations. Sero received a Ph.D. in Child Development and Family Studies from Purdue University and an M.S. in Family Studies from Miami University.
Rebecca's REM Reflections
"REM, at its core, is a community-focused participatory evaluation method. This means that community, coalition, and/or group members are at the heart of the evaluation—truly engaged in learning about and understanding the issues within their communities and the impact of group efforts on those issues. Uniquely inclusive, without the normal barriers to evaluation or group participation, REM enables wide participation. For example, whereas age, literacy level, and/or language barriers may have prevented participation in and success of other community development evaluations, this is not the case with REM. Ripple Effects Mappings have been held with youth as young as seven, no writing or reading is required during the session, and mappings can (and have) occurred in a community group's native language of choice. This allows many diverse interests and cultures to have a voice in the process, and, subsequently, in their community.
"The entire intent of REM is to better understand the positive impact of work happening within the community, using the participants' own voices. Oftentimes, a secondary goal is to help the participants determine their strategic plans and goals for the future, allowing the group to decide its own path. This enables those gathered at the REM session to have an influential voice within their own community and, therefore, to be able to work toward improving their community using a path of their own choosing."